Halloween is a holiday with a long history and can have different meanings for different people. The name Halloween is a shorter version of All Hallows' Eve or the night before All Saints Day. It can be thought of as a celebration of the night before All Saints Day.
Fun Facts About Halloween
The traditional colors of Halloween are black and orange. Orange comes from the fall harvest and black represents death.
Harry Houdini, a famous magician, died on Halloween night in 1926.
Around 40% of Americans dress up in a costume on Halloween. Around 72% hand out candy.
Snickers chocolate bars are considered to be the number one favorite Halloween candy.
It is considered to be the 2nd most successful commercial holiday in the United States after Christmas.
Around 40% of adults sneak candy from their own candy bowl.
Originally Jack-o-lanterns were carved from turnips and potatoes.
Today, Halloween is more popular in North America than the rest of world. And it's become really popular in Great Britain where it got its start. For most people, Halloween is about dressing up and decorating homes and classrooms. Some kids go door-to-door in their neighbourhoods to trick or treat. Others celebrate at school or at parties.
Halloween's a good way to have fun scaring ourselves. Even just a little bit, as the nights get longer and the days get colder.
Let's see how Thành Công B students celebrate and enjoy this day!
Grade 1

Grade 2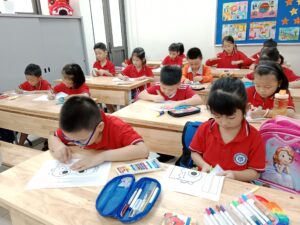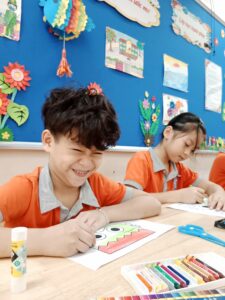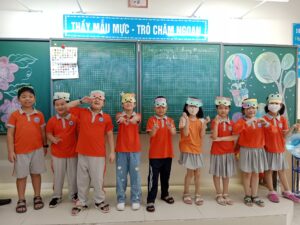 Grade 3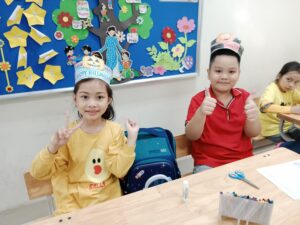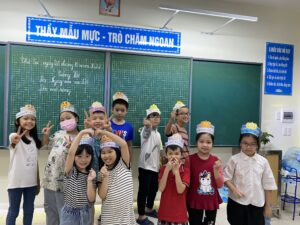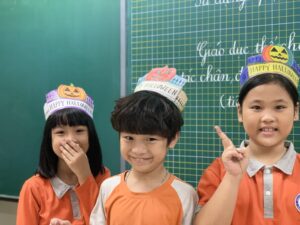 Grade 4

Grade 5